Coach's Corner
Game Plan Media was created by "Head Coach" Anne Sweeney in September, 2002.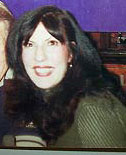 About the "Head Coach"
Anne Sweeney started her career with a college internship at a Baltimore agency called The Wolfe Company in 1980. Now, about thirty years later, she plays many different positions on the field that include media billing, media buying and planning, broadcast sales, broadcast management, network sports marketing sales, promotions, event marketing, sports celebrity endorsements, creative campaigns, both in the Mid-Atlantic Region and the Gulf Coast Region of the United States.